An IRS Schedule C, or Profit and Loss, is a tax form you file with your Form 1040 to report income and expenses for your business. The resulting profit and loss is typically considered self-employment income.

Lili Premium and Lili Smart customers that received deposits last year have the ability to request a Schedule C, for the current year, through their Lili app or web app.


To request a Schedule C, please do the following:
- go to the Main Menu located at the top left of the app
- scroll down and choose the Statements & Reports option
- choose Schedule C and the relevant year
- read the disclaimer and then choose GET STARTED
- fill in your net income values (freelance, business, payroll) and choose NEXT
- follow any additional instructions to generate the Schedule C


Here is a portion of a Schedule C that is generated through Lili's app: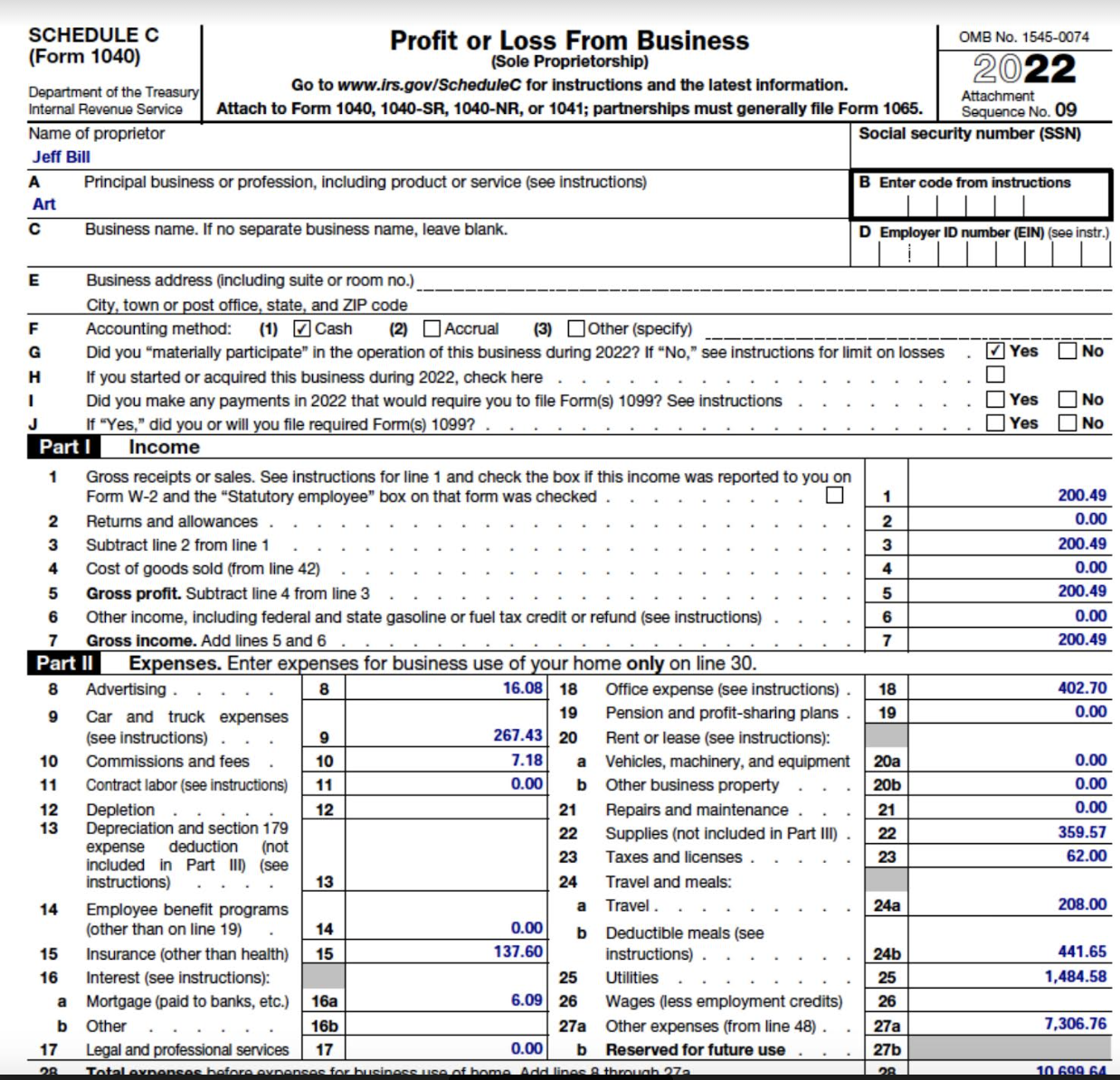 After requesting / generating the Schedule C, click on the download option found at the top right (refer to the red circle in the screen shot below) to save the Schedule C on your device.
Lili is a technology company and not a bank. Banking services are provided by Choice Financial Group, Member FDIC. The Lili Visa® Business Debit Card is issued by Choice Financial Group, Member FDIC, pursuant to a license from Visa U.S.A.